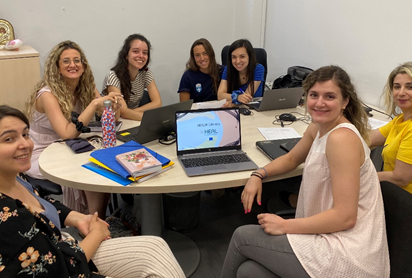 Within the framework of the Erasmus+ HEAL program, a focus group was held, in which mental health professionals were asked about their experience regarding the use of information and communication technologies.
Results indicated that while Greece has made considerable progress in the use of ICT in the field of mental health in recent years, it has yet to find a method to combine the two. There is a huge need for ICT training for professionals who work in mental health on how to use ICT and spread awareness to their beneficiaries. However, this gap will soon be filled as the new era demands changes and digital solutions.
Having said that, professionals are stressed of this era might find them unprepared and distinctly express their willingness to get trained and discover the digital world a little bit more, since so far, they use e-health to store data and access targets online. On the other hand, the recipients of mental health services shy away from utilizing ICT because they perceive a lack of security and inadequate data control.
Due to these factors, it is thought vital to train mental health professionals in ICT-related skills training as well as mental health care recipients in the proper and safe use of ICT.