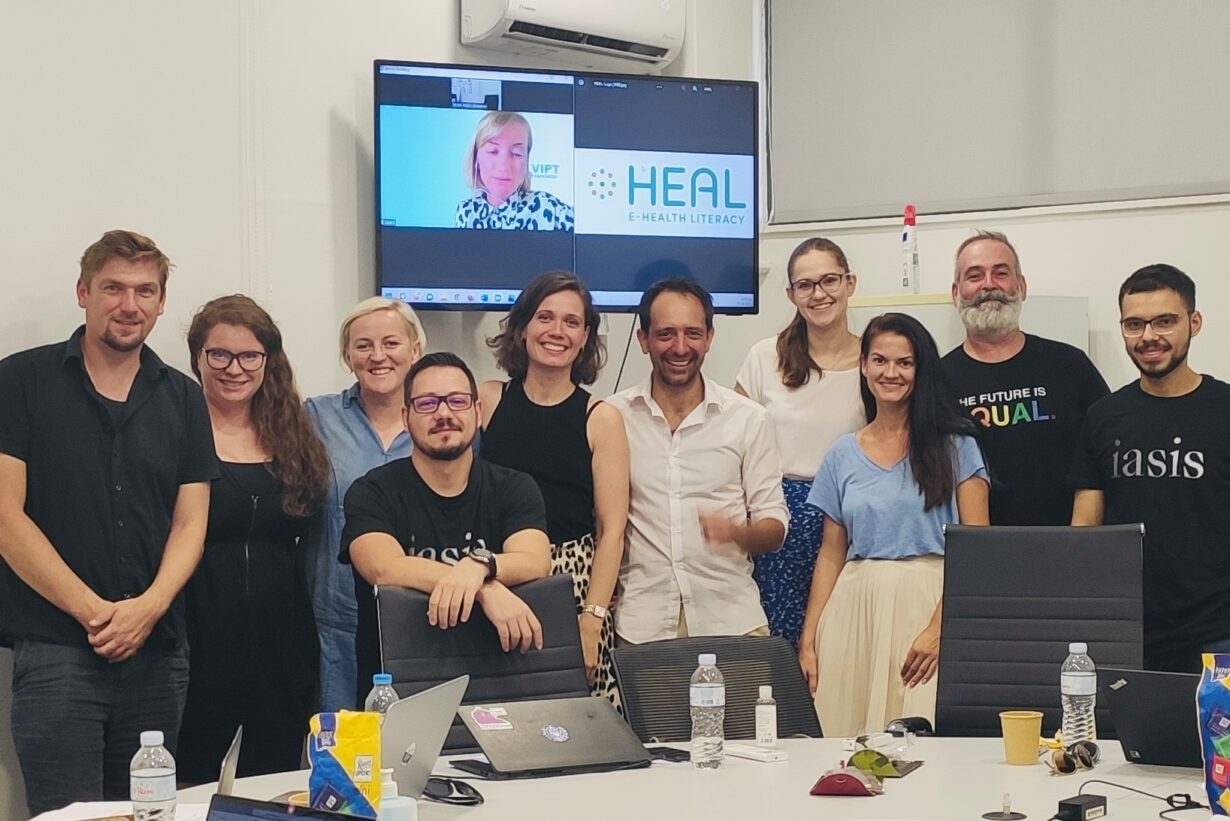 14.09.2022 – The second project meeting of E-HEALth Literacy took place in Greece's vibrant capital Athens from the 12th till the 13th of September 2022. The five partner organisations from Greece, Germany, Lithuania, Slovenia and Switzerland came together for two days to discuss the progress of the first semester of the project as well as determine the upcoming steps. The training curriculum for "health guides" has been finalized and the partners will start working on developing the contents.
The first half year of the project is over and the consortium made a big step in the development of "The Digital Health Literacy Training Kit" (PR2): the curriculum that is the basis for the kit has been finalized including activities and lectures. Each partner is responsible for one of the five modules and will develop the content.
During the two days meeting that was hosted by the Greek partner IASIS, the consortium discussed also the structure for "The Digital Health Repository" and the article that will present the results of the desk top research and focus groups. Both will be published soon. Furthermore, plans were made for the train-the-trainer workshop that will take place between the 7th and 9th of December 2022 in Berlin.